FLEX YOUR WAY INTO HER HEART KING!
Having problems landing your crush? Our Flex Pads are the key to her heart! They say your first appearance is your last, so make it a Tall one! Whether you're trying to land your crush or crushes, let us give you the boost you need. Life is Short, so let's make it a Tall one with your new Flex Pads. Grab yours now!
Comfortable to Wear:
Made of medical-grade soft silicone that cushions your heels and relieves pain & discomfort from cracked/calloused heels, sore feet, plantar fasciitis, aching heel spurs, Achilles tendonitis, edema, stress fractures, and sprained ankles when walking or running.
No More Embarrassment:
Be confident taking off your shoes without exposing your weakness - Your insoles are perfectly hidden inside your socks!
Fit Most shoes:
Fits boots, sneakers, flat shoes, oxford shoes, trainers, etc. Inserts are best worn with a shoe slightly larger than your normal size.
Non-slip:
Fits snug without moving or slipping and conforms to the natural shape of your foot!
Ergonomic U-shaped Design:
Absorbs shock and prevent extra pressure on the foot. Greatly improves step balance & foot strength.
Hygienic & Easy to Clean:
Crafted with tiny holes that are breathable and good for quick sweat-wicking. Silicone is easy to clean with warm water & soap!
Specifications:
Increase your height invisibly.
Made of soft, medical-grade material.
Shock-absorbing, anti-skidding, depressurizing, and moisturizing.
Type: Height Increase Socks
Gender: Unisex
Material: Silicone (Medical Grade)
Features: Invisible, Soft, Massages Feet, & Easy to Clean
Increases Height: 3cm / 1.20" inches - 5cm / 1.80" inches (Approx.)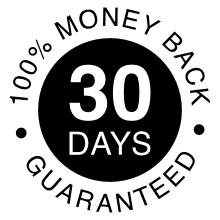 30 Day Money Back Guarantee
We know you'll love our Flex Pads, which is why we offer a Risk-free 30 Day Money-Back Guarantee. If you're not satisfied with your product simply contact our customer care team and receive your money back. (see terms and conditions for more info).